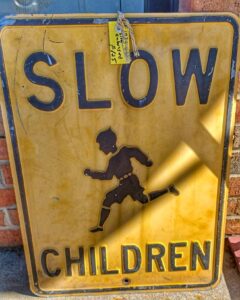 Sometimes, when you take a photo, you see objects or imperfections you want to have removed easily and quickly. Maybe you have a beach photo and want to remove an unsightly person or object, you broke up with your ex and want him/her removed from the photo. Most if not all photo editing software tools have the healing option that comes as standard. But what if you don't have any of these sometimes expensive photo editing programs/apps? What options do you have? I came across an online photo editor years ago, but have not used all the options to date, until the developer of this tool introduced me to their Smart Object Removal tool. At first, I thought it would be one of the healing tools that basically replace one area of your image with another area of your photo. This doesn't work all the times as the area you want to match doesn't fit into the area you want to remove.
This article shows you on how to remove objects easily using the 'Smart Object Removal' option in Lunapic. A few weeks ago I took a photo of a street sign at a local Antique store and did not pay attention to the price tag attached to the object. I didn't care too much about it, but thought: "Well, this might be a perfect image to try out how 'smart' this Object Removal tool is"
Here we go:
Visit the Lunapic website and upload your image. Select 'Edit -> Smart Object Removal' and with your mouse or finger (if you use a tablet, smart phone), select the area you would like to have removed – click the 'Remove' option to have it removed completely.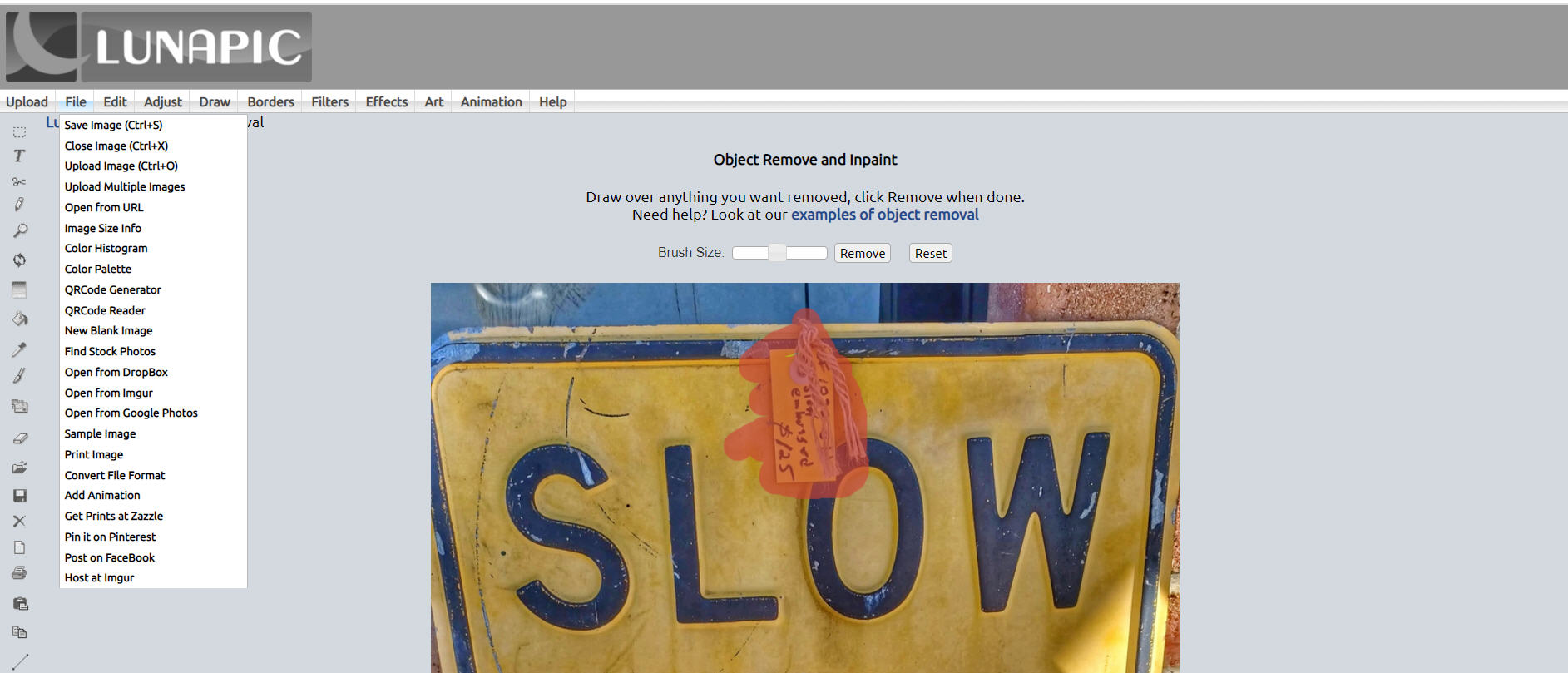 After the removal, the object is gone and you don't notice anything that would suggest, that there was something there. A picture perfect result. You can then save the image in many formats, such as PNG, GIF, JPG and more and can also define the size of your image. These options will be outlined in a future post.

Below, the 'before and after' results side by side. Now you can easily remove watermarks, objects, people and other imperfections from your photos with a few mouse clicks.